Breaking News: Gilad Shalit to be Released!
IDF Soldier Gilad Shalit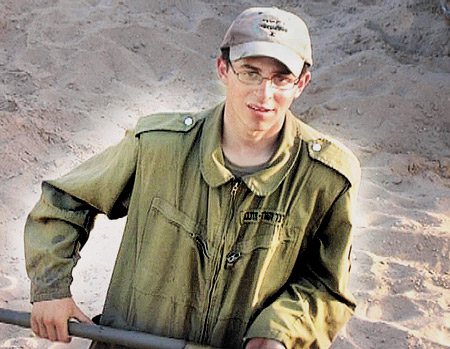 We are overjoyed to report a deal has been brokered for the release of Gilad Shalit. Sergeant Shalit, an Israeli soldier, has been a prisoner of Hamas since 2006 when he was seized in a raid and taken back to the Gaza Strip.
Since that time, Israel has been desperately attempting to rescue Gilad through various deals. Finally, a deal was struck and Gilad should be home within days. Unfortunately, Israel had to release 1000 Palestinian prisoners in return, but this is a shining example of how much the nation of Israel cares for even just one its own.
Tonight is the beginning of the Sukkot (The Feast of Tabernacles) in Israel. In Leviticus 23 the Lord encourages Israel to rejoice and celebrate during this time. For those of you outside of Israel, please rejoice with us for the Feast and celebrate because an Israeli will be released from the bondage of Hamas.
Let us also be thankful and rejoice when just one Israeli has been released from the spiritual prison of the enemy by the love and power of Yeshua Ha Mashiach. In Luke 15:4-7 He gives us a parable about a lost sheep:
"Suppose one of you has a hundred sheep and loses one of them. Does he not leave the ninety-nine in the open country and go after the lost sheep until he finds it? And when he finds it, he joyfully puts it on his shoulders and goes home. Then he calls his friends and neighbors together and says, 'Rejoice with me; I have found my lost sheep.' "I tell you that in the same way there will be more rejoicing in heaven over one sinner who repents than over ninety-nine righteous persons who do not need to repent."
Gilad is not officially home yet so please pray that the deal would not be derailed for any reason and, above all, please pray for his and his family's salvation.
We want to thank everyone who supports our ministry! Reaching the lost, one sheep at a time, is made possible by your faithful prayers and donations.
Quick Links
Support Salvation for Israel
Support Salvation for Israel on a monthly basis. Use one of the selections below to donate to Salvation for Israel automatically each month.
NO PAYPAL ACCOUNT REQUIRED.
One Time Donation