Can You Read the Bible?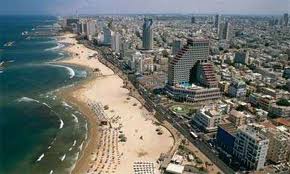 The Word of God is powerful. It can cut through philosophy, ideology, theology, and any other system that attempts to deny its power. Over the centuries man has tried to usurp the authority of the Bible and proclaim that he has the final say-so.

The truth is one touch from the Word of God can set captives free forever! Ya'akov (James) declares, "Therefore, putting aside all filthiness and all that remains of wickedness, in humility receive the Word implanted, which is able to save your souls. (James 1:21 NASB)

How can Israel "receive the Word implanted" if it has been removed from their grasp? This is one of the major issues we face when sharing Yeshua. It's not that Bibles are scarce in the Land or hard to acquire. No, the problem is that most Israelis have bought the lie that they can't read it without proper interpretation from their rabbi.

God sent His Holy Spirit to help us break strongholds such as this. He is constantly delivering fresh and innovative ideas in order for us to reach out to religious and secular Jews all over the nation.

We always like to connect with other followers of the Master, both indigenous and from abroad, before we begin an outreach. We petition God for guidance, protection, and revelation for the people we are led to speak with. This day was no different as we began by praying with a group of believers from New Zealand.

The Holy Spirit led us to ask people on the street if they can read the Bible. An orthodox man named Abraham replied to us, "Of course I can." We then opened the Bible to Genesis 1 and asked him to read. After Abraham read the chapter, we asked, "Could you explain what it says?" Abraham replied, "Yes, of course, it is talking about God's creation." We then asked if he was sure. He replied, "Yes, a little boy could read this!" We said, "But the rabbis say we can't read this without their help." Abraham thought for a second and said that is nonsense.

We then turned to Psalm 2 and asked Abraham to read the passage:
The LORD said to me, "You are my Son; today I have begotten you. Ask of me, and I will make the nations your heritage, and the ends of the earth your possession. You shall break them with a rod of iron and dash them in pieces like a potter's vessel. "Now therefore, O kings, be wise; be warned, O rulers of the earth. Serve the LORD with fear, and rejoice with trembling. Kiss the Son, lest he be angry, and you perish in the way, for his wrath is quickly kindled. Blessed are all who take refuge in him. (Psalm 2:1-12 ESV)
As he was reading he began to say, "Maybe I need to go get my rabbi, it is too difficult for me." We reminded him that he just said it's nonsense to need a rabbi in order to read the Bible. "But it says here God has a Son. How could this be true? I have been reading Psalms for over 20 years and never noticed this!" Abraham exclaimed.

We gently said to him. "God's Son is the Messiah of Israel. He paid the full price so you can have eternal life if you believe in Him. We must glorify God and worship His Son, the true Savior of Israel and the world."

Abraham was breathless. The lie of the enemy that says we can't read the Scriptures without rabbinic interpretation was removed. We gave him a Bible and Bible DVD with contact information.
We continued to share the good news with people by asking them the same question, "Can you read the Bible?" For many, the barrier was eliminated that day!
Dear friends, as you see these photos and look at the people we are sharing with, could you please pray for their salvation. There is power in prayer!
Quick Links
Support Salvation for Israel
Support Salvation for Israel on a monthly basis. Use one of the selections below to donate to Salvation for Israel automatically each month.
NO PAYPAL ACCOUNT REQUIRED.
One Time Donation