The True Light of the World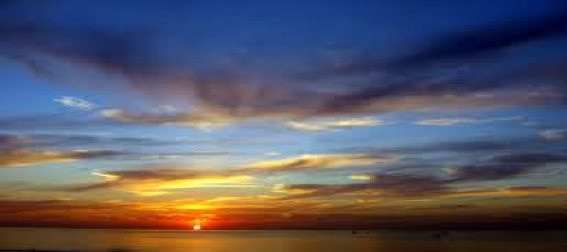 Sunset in Herzliya, Israel
---
Salvation For Israel Ministries teams up with believers from Germany to shed the Light of Messiah in Tel Aviv and also Herzliya. See photo.
Hanukkah is known as the Festival of Lights because of the miracle that happened during that amazing time in history. It is a special season to share the true Light of the world, Yeshua, with the people of Israel.
By the guidance of the Spirit of the Lord we approached a couple named David and Ronit. They were sightseeing near the beautiful beaches of Tel Aviv. "Chag Sameach (Happy Holiday)," we warmly greeted the couple. They explained that they didn't really celebrate Hanukkah because they have no kids and thought it was mainly a Holiday for children.
We replied by saying, "Hanukkah is a holiday for miracles, salvation, and the true Light of the world." "What do you mean?" asked David. We opened the Bible to Psalms 27:1 and read, "The Lord is my Light and my Salvation - whom shall I fear? The Lord is the stronghold of my life - of whom shall I be afraid?"
This time Ronit asked, "What do you mean by salvation?" We replied, "God loves us so much that He sent His Messiah to wash us and deliver us from darkness to light. Ronit said she was a Bible teacher and never read about light and darkness. "Where does it say this?" she asked.
We turned to Isaiah 5:2 and read, "The people walking in darkness have seen a great light; on those living in the land of deep darkness a light has dawned." We lovingly added, "This Hanukkah is your time to move from darkness to light." We then handed them a Bible with highlighted Messianic prophecies.

We also blessed them and said, "If you ask God for revelation and read His Word, then you will know the light of Messiah and receive Him as your Savior. Thus, you will become children of God. Please pray for the salvation of David and Ronit.
From there the group headed to the marina in Herzliya to hand out Bibles and Bible DVDs. It was a beautiful place and a wonderful time to share the love of our Messiah! See photos.
---
May This year be a year of incredible miracles and a great harvest in the Land our Father loves.
"But Israel will be saved by the LORD with an everlasting salvation; you will never be put to shame or disgraced, to ages everlasting." (Isaiah 45:17 NIV)
Please join us in prayer for the Salvation of Israel.
Quick Links
Support Salvation for Israel
Support Salvation for Israel on a monthly basis. Use one of the selections below to donate to Salvation for Israel automatically each month.
NO PAYPAL ACCOUNT REQUIRED.
One Time Donation